Radically Better DeFi Skills
Learn everything you need to build
the future of finance
on Radix.
Get started with asset-oriented programming using Scrypto and build your first dApp today.
ABOUT RADIX
Welcome to the full stack for DeFi
Radix is the only decentralized network that lets you build fast,
rewards everyone who makes it better, and scales without friction.
A Game Changer for
Building DeFi
A purpose-built DeFi programming environment that will enable fast AND secure development.
Supercharging DeFi Ecosystem Growth
A system of on-ledger royalties that will reward those that contribute dApp code to the ecosystem.
Unlimited
Scalability, Forever
A consensus algorithm that will provide unlimited scalability without breaking DeFi composability.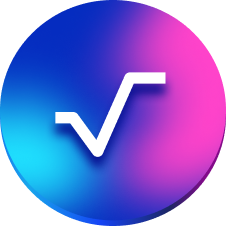 Introducing Scrypto
The asset-oriented programming language for Finance
Scrypto is the open source smart contract language of the Radix public network. Scrypto rethinks how smart contracts are built to finally let you create secure and powerful decentralised financial applications that users can rely on – spend most of your time on code and functionality, not worrying about losing money.
Scrypto 101 Course
Learn everything you need to get started with Scrypto. From Hello World to building your first smart contract.
This course is for developers who want a step by step guide to start coding with Scrypto.
For developers of all levels

Study at your own pace

(Estimated 20 hours to complete)

Win 75$ in XRD after coding your first Blueprint

(T&Cs apply)
Resources
Learn how Radix is building the future of DeFi.
Open up the Scrypto toolbox and see what you can do.
Start building your own Scrypto project.
Devs love Scrypto
#asset-oriented programming | #secure | #elegant | #atomic composability | #built for DeFi
Thanks all for the replies, just started with Scrypto, with only a bit of C++ experience from 10 years ago and I am actually being able to build stuff, great!
@MAvRE
Using Scrypto is like bowling with bumper walls so you can't hit the gutter(hack, bugs, composability issues)and it's faster/easier to get a strike.
@Austin
It's the Scrypto language that is the main reason I'm loving Radix so much. It's the first smart contract language that I've actually had fun working with and it continues to amaze me how fast and easily I can make dApps with it.
@Sixhaunt
Join The Dev Program
Join a global community of developers to learn, collaborate and build
amazing stuff. Whether you have a brilliant idea but don't know how to go about it or are stuck with code that is not compiling, our community
is here to help and support you.